LYNDEN INTERNATIONAL has an unmatched success rate in cold chain deliveries whether in Singapore or Stockholm, Kampala or California. We provide transportation and logistics solutions, helping Life Science Washington members to Multiply Capacity WorldwideTM. Learn more at www.lynden.com.
Cold Chain Shipping / Freight Forwarding
Lynden International is honored to provide shipping services to members for any commodity and destination worldwide, particularly perishables requiring our top shelf cold chain management. Lynden's failsafe planning and execution process for cold chain shipments offers a solid basis for client research to move forward and programs to be quickly profitable through loss elimination and insurance cost reduction.
Lynden International has been a Seattle-based shipping partner for over a century and has facilities across the continental US, Alaska, Puerto Rico, Hawaii and internationally. We have a range of expertise and experience that make us a good choice to move a laboratory, pallets, perishables, and hazardous materials. We distinguish ourselves through proactive customer service, a stellar success rate, and the ability to reach the hardest locations worldwide. We handle the logistic details so our clients can concentrate on their core business.
Member benefits:
Free cold chain and supply chain management consultation
Free on-site training support for top shelf reusable cold chain transport technologies
Discounts on all constructed logistics solutions
Access to the new Altai off-the-shelf cold box for +2-8C at the flip of a switch
25% discount on time-definite tariffs to Alaska and Hawaii
$150 discount on C3 cold cube (+2-8C) with GPS tracking use
$350 discount on high volume cryogenic shipper with GPS tracking use
$30 per piece discount on E and EH Styrofoam disposable cold chain boxes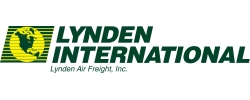 Contact: Eric Klunder – (206) 433-6000 eklunder@lynden.com