Boost Operational, Compliance, Quality Efficiency and Streamline Auditing and Inspections with PSC Biotech. PSC Biotech has partnered with Life Science Washington to provide members exclusive cost savings on electronic quality and audit management system solutions and professional consulting services.
Members will receive discounts on:
• Software solutions
o Quality Management: Adaptive Compliance Engine® (ACE™) and ACE Essentials™
o Auditing: AuditUtopia®
• All Professional Services, including but not limited to, Regulatory Affairs, Technical Writing, Calibration, and Validation Support.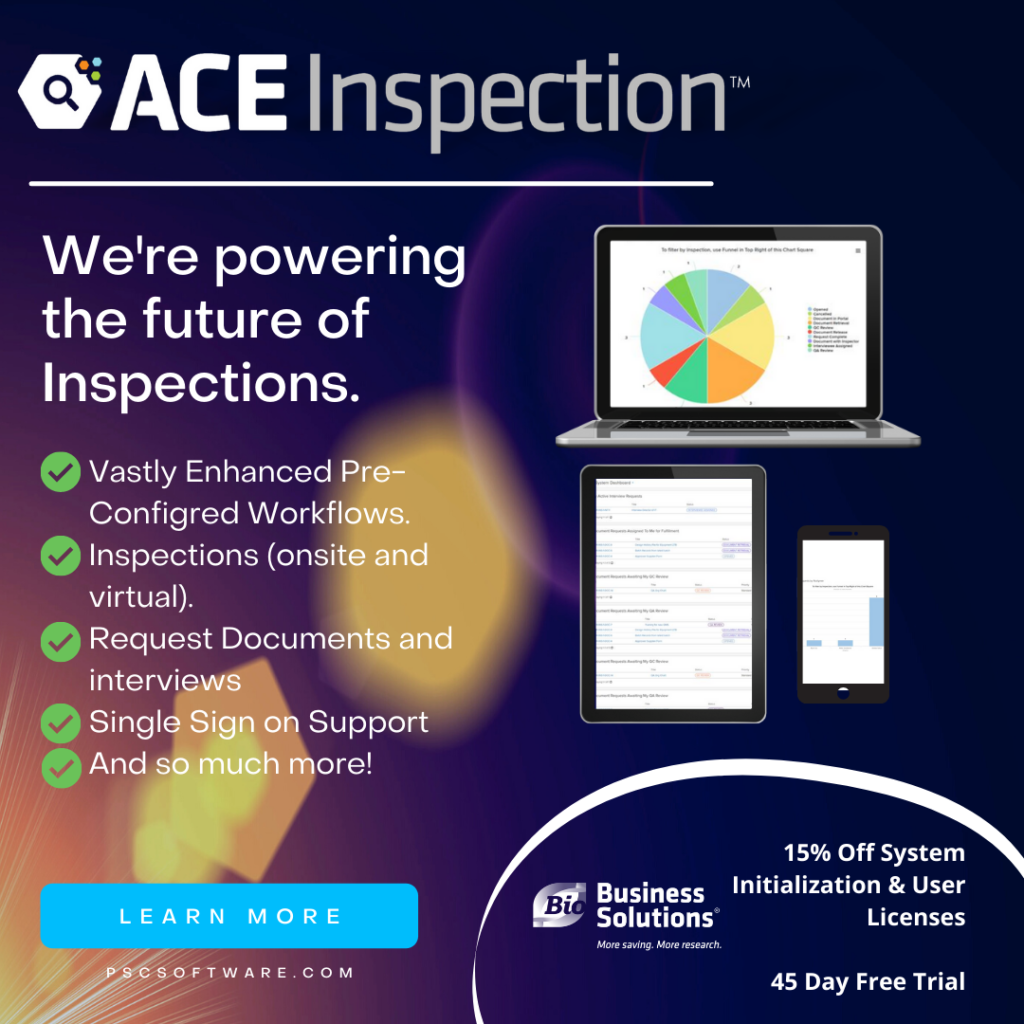 PSC Software™ has developed a new functionality in our industry leading real time inspection management software, ACE Inspection™, to facilitate remote inspections and audits.
With this software, you are able to:
• Streamline regulatory inspections
• Easily access various documents and files
• Receive real time updates and notifications to ensure efficient responses to requests.