Corporate Partnering & Licensing: Nuts and Bolts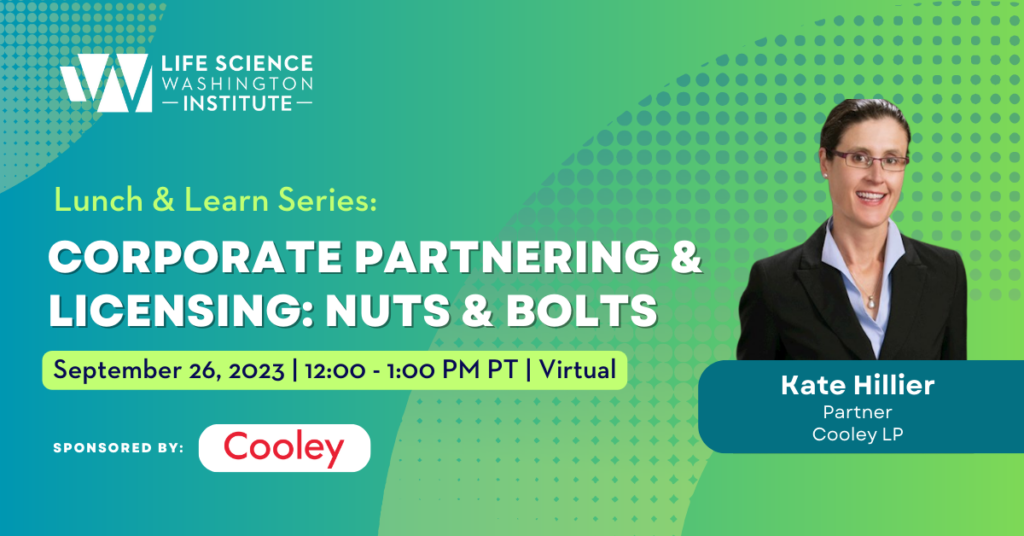 Join Cooley partner Kate Hillier for a lunch and learn session hosted by Life Science Washington Institute that will cover the ins and outs of corporate partnering and licensing for life science companies.

The virtual event will review the company life cycle and the role of partnering and licensing within it, as well as explore how to navigate technology licenses for academic and commercial entities. The session also will examine the pros and cons of different partnering deal types, along with key considerations for negotiation strategy – including how to control the narrative to achieve your ideal outcome. This series is for anyone interested in startups and entrepreneurship, including students, researchers, and entrepreneurs. Bring your questions!