Washington State Life Science Summit
Life Science Washington is proud to present the Washington State Life Science Summit: Celebrating Success and Sustaining Our Growth, where hundreds of leaders in the Washington life science industry gather to celebrate our industry's successes, discuss current challenges, and learn about coming opportunities.

This year has brought many FDA approvals, breakthrough discoveries, new facilities opened, record numbers of IPO's, and so much more. This summit is the perfect opportunity to recognize and reflect on the hard work and innovation that has brought our great state from a growing life science cluster to a top national cluster.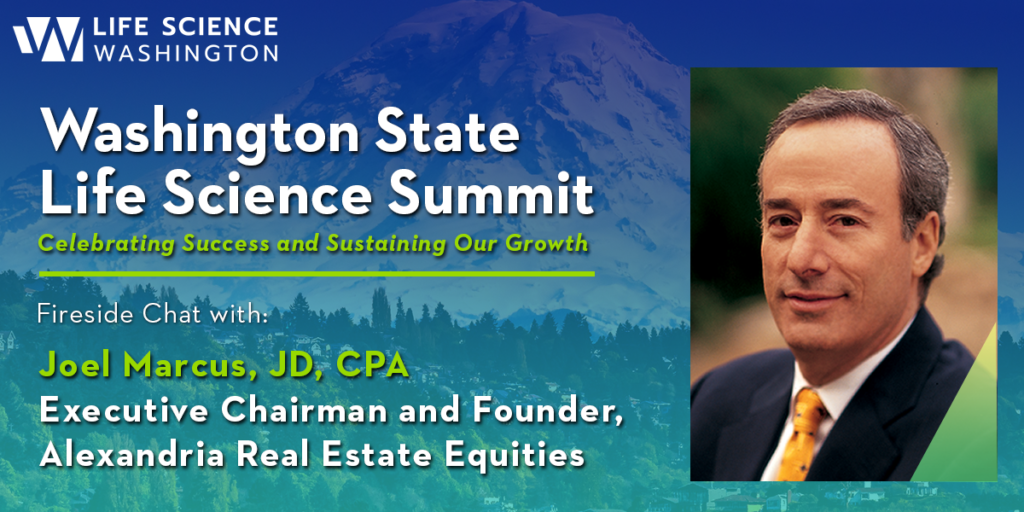 The summit will kick off with a fireside chat with Joel Marcus, Executive Chairman and Founder of Alexandria Real Estate Equities and moderator Leslie Alexandre, President and CEO of Life Science Washington.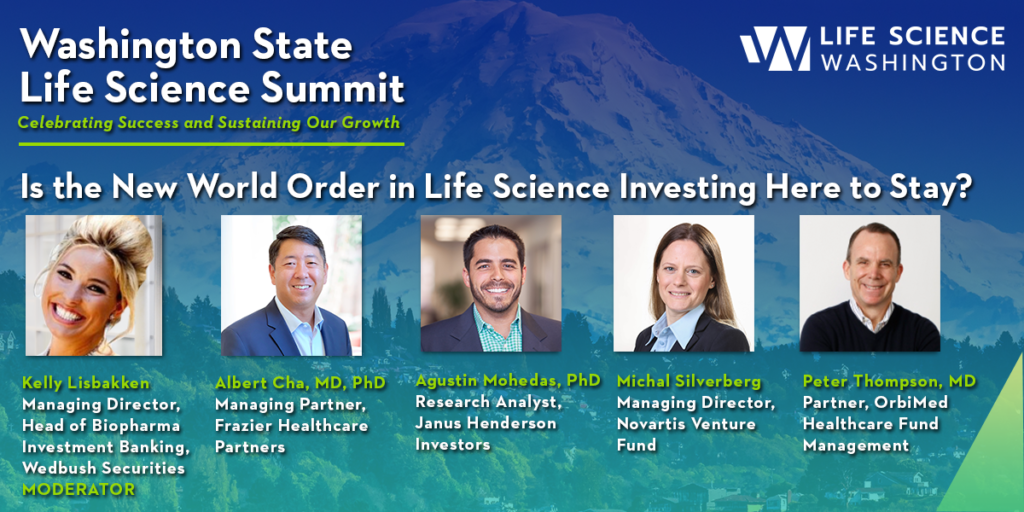 The funding landscape for life science ventures has changed dramatically over the past few years. Rounds are larger; public funds are investing earlier in the company life cycle; VCs are forming dedicated public funds; and the IPO window seems propped open…or is it? Come hear what this panel of investors has to say about recent trends in life science financings and how they view the climate over the coming year.
Join us for a lively discussion of the global war for life science talent and how these challenges are being met in different states and industries. Hear the latest national and regional data and the impacts of these trends on our state's fast growing life science industry. Learn from highly regarded experts how we can meet our insatiable demand for talent here in Washington state.
Format:
The conference will be held virtually on Thursday, October 21, with networking beginning at 7:30 AM and the program running from 8:00 – 10:30 AM. The virtual link will be sent to all registrants the week of the Summit.
Registration:
A single pass to attend the summit is $50. Or, purchase a pass to allow unlimited guests from your company for $500.
For registration questions or to purchase an Unlimited Company Pass please contact Kathleen@lifesciencewa.org.