LSW Institute Lunch & Learn – Top Corporate Governance Mistakes for Life Sciences Companies to Avoid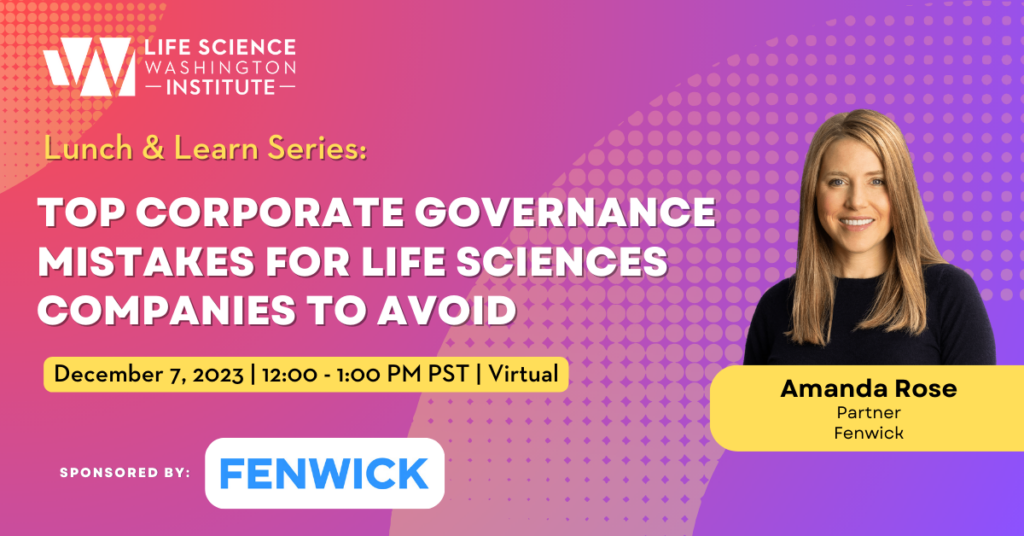 In the dynamic and highly regulated world of life sciences, effective corporate governance is vital to a company's success. Join us on December 7th for a webinar designed to help executives, board members, and professionals in the life sciences industry understand and mitigate common pitfalls in corporate governance. Fenwick & West will share legal insights and best practices to help enhance your company's governance.
Who should attend?
This series is for anyone interested in healthcare and biotech commercialization, from students and researchers to seasoned entrepreneurs. There is no cost to attend/participate thanks to our generous sponsor Fenwick & West.