Life Science Innovation Northwest 2023
Life Science Innovation Northwest (LSINW) is the Pacific Northwest's largest annual life science conference. This one-and-a-half day event will bring together investors, public and private life science organizations, research institutions, scientists, entrepreneurs, and the global health community to discuss and feature some of the most compelling life science breakthroughs of our time.
---
LSINW 2023 Keynote Speakers
Day 1 – John Maraganore, PhD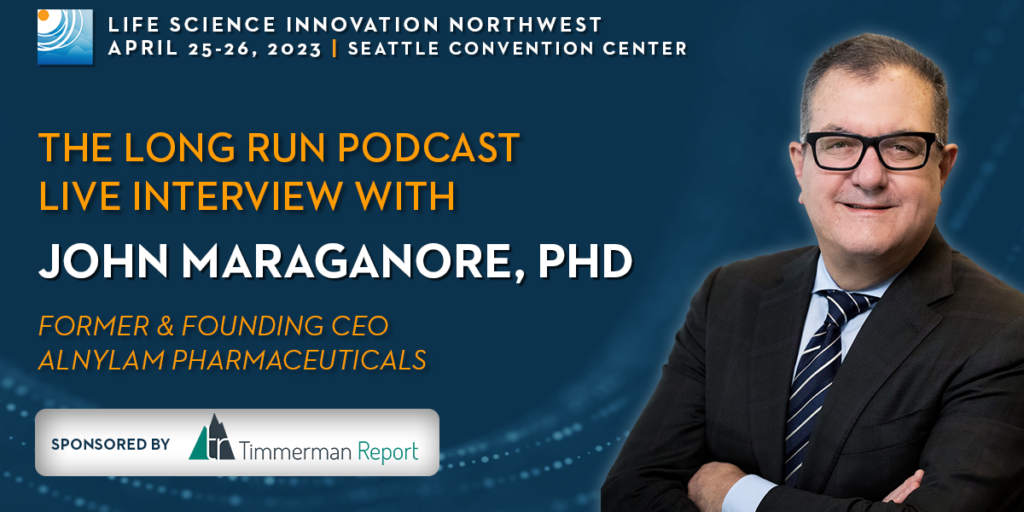 We are thrilled to announce that John Maraganore, PhD, will join Luke Timmerman on the morning of Day 1 for The Long Run Podcast Live Interview on the mainstage! Dr. John Maraganore served as the founding CEO and a Director of Alnylam Pharmaceuticals from 2002 to 2021, where he built and led the company from early platform research on RNA interference through global approval and commercialization of the first four RNAi therapeutic medicines. Before Alnylam, he was at Millennium Pharmaceuticals, Inc., where he was responsible for the company's product franchises in oncology, cardiovascular, inflammatory, and metabolic diseases, in addition to the leadership of M&A, strategy, and biotherapeutics functions.
Day 2 – Andy Plump, MD, PhD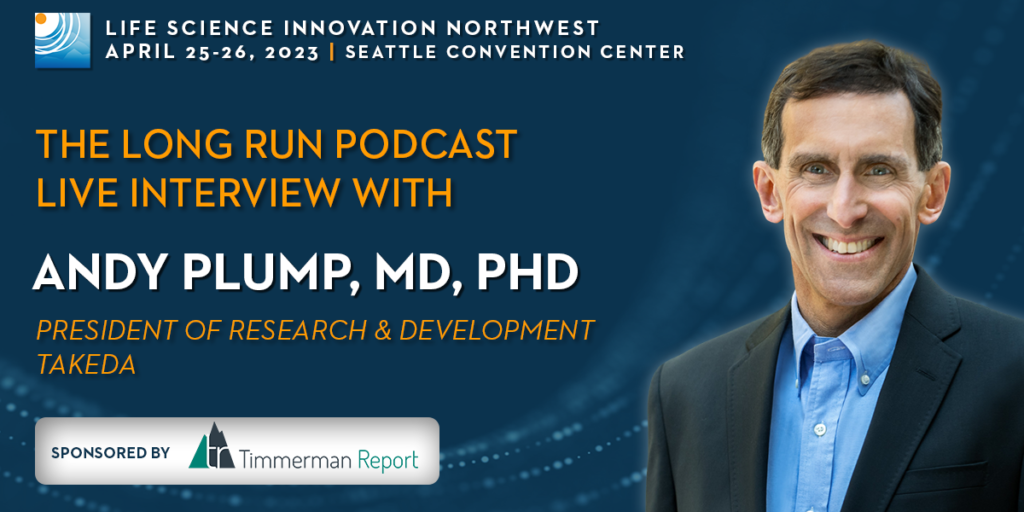 Andy Plump is the President of Research & Development at Takeda and serves as a member of the company's board of directors. His career spans nearly 30 years in the pharmaceutical industry and academia. Dr. Plump has been recognized for his contributions to the healthcare industry, education, and the arts. Prior to Takeda, he served as head of Research & Translational Medicine and deputy to the president of R&D at Sanofi, based in Paris, France. Prior to Sanofi, Dr. Plump served as worldwide cardiovascular research head at Merck.
---
Present at LSINW23

Are you a life science company or entrepreneur? Do not miss the opportunity to present at LSINW 2023 and engage with investors and key players from our life science ecosystem!
---
FAQ and Safety Information
Bringing the community together safely is our top priority at LSINW 2023. Please read our FAQ and Safety Information to learn how we plan to offer an in-person conference experience that prioritizes the health of our attendees and the community.
---
Sponsorship
Interested in sponsoring? Contact Dale Willard, PhD, Director of Member Services at dale@lifesciencewa.org or Amanda Tran, Vice President of Membership Services at amanda@lifesciencewa.org.*

---
Registration Fees
LSINW 2023 Registration Rates
Displaced Life Science Industry Employee

*

$605
International Delegate
$550
Investor

*

$220
LSW Member: Academic, Nonprofit or Government
$605
LSW Member: Associate Service Provider
$1430
LSW Member: Core Company
$1155
Non-Member: Core Company
$1485
Non-Member: Academic or Nonprofit
$935
Non-Member: Service Provider
$1760
Qualified Media

*

$0
Reception Only
Industry Reception Only – Members
$275
Industry Reception Only – Non-Members
$385
*Contact kathleen@lifesciencewa.org to secure your promo code.
---