LSW Institute Lunch & Learn – Taxing Times: How Business Strategy Affects Tax Liability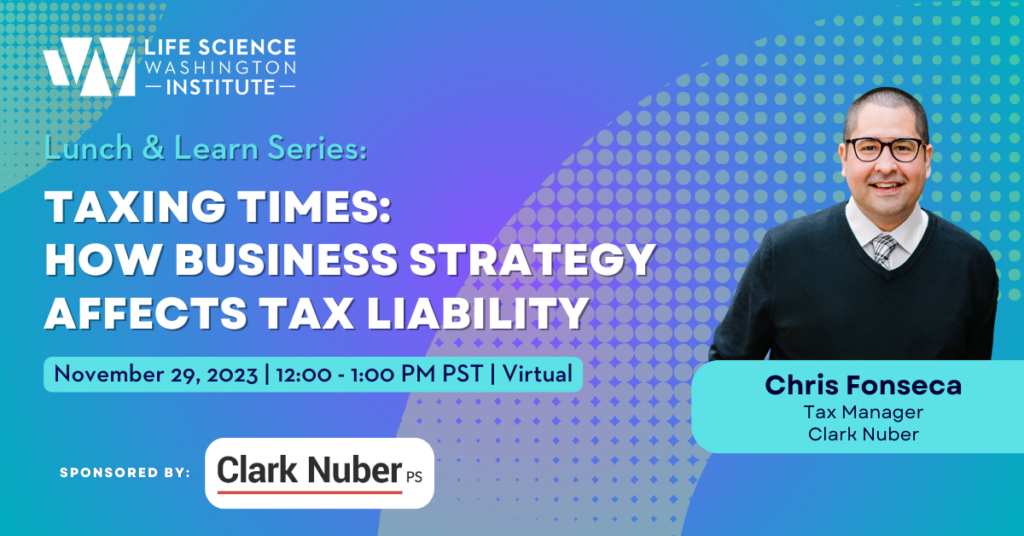 Join Chris Fonseca's presentation on the R&D tax credit, the payroll election, and its application to start-up companies. Companies that conduct any R&D need to pay attention to the recent changes in Sect. 174 that could significantly impact how such expenses are valued for tax deductions. Chris will discuss these newly enacted capitalization rules and its impact within the startup space.
There is no cost to attend/participate thanks to our generous sponsor Clark Nuber.
Who should attend? This series is for anyone interested in healthcare and biotech commercialization, from students and researchers to seasoned entrepreneurs.